It is currently Thu Dec 12, 2013 11:59 am
List and Update your System. Make your own thread, and post away.
Great looking system, I'm looking at getting a TFM-55x. What do you think of these amps?
madmike46 wrote:Great looking system, I'm looking at getting a TFM-55x. What do you think of these amps?
I haven't heard a TFM-55x. Just the pair of 55s I bought a while ago.
someone care to comment?
ray
Magnaryder

Carver Research Lightstar Direct pre, Sunfire Tube Pre, Lightstar Reference 2.0 amplifier,No. 50 and 51 Carverfest Tube amps, Hammond M3 tube amp, Carver TX-8 & 11 tuners, Carver TD-12 & 1700 decks, Tascam CC-222mkII CD recorder, Carver C-9 & ECS-U, Carver DPL-33, Carver HR-742 reciever, DBX-3BX & 200xg & 120x, Modded Klipsch Forte Loudspeakers(Obbligato Gold Caps, Mills Resistors) Carver Silver Amazing Loudspeakers, Carver ALV prototypes, Alesis Studio One loudspeakers, The Carver Research DarkStar Sub.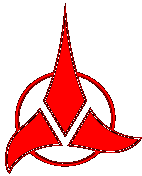 Eddie The Knife
Posts: 1646
Joined: Sun May 15, 2005 7:03 pm
Location: Valhalla! Expect me when you see me!
I had not heard nothing to big of a difference between a TFM-35 and a TFM35x so it may be the same with the 55's
Good judgment comes from experience,but experience usually comes from bad judgment.

The best thing is to learn from others that have mastered the one thing you need to learn!

I would tell you to go to hell but I already work there and I don't want to see your ugly face every day!
(pair of) SILVER-7 TUBE AMPs
Posts: 13066
Joined: Sun Jan 14, 2007 11:53 am
Location: TN Native Languishing in VA
The only difference is a potentiometer; one has fixed level, the other is variable. Damned if I know which is which~
TNRabbit

From FrankieD's lips to your ears: Sunfire: a quiet box of endless power.
Sunfire TG-IV/400~7 Amp
Carver SD/A-360 CDP
Benchmark DAC-1
Sony SACD/DVD-A
Active bi-amp: Ashly XR-1001 & 2 Rane PEQ-15s
Main: HotRodded AL-IIIs
Sub: Klipsch RT-12d
Center: Sunfire CRS-3c
Surround: Sunfire CRS-3 (x 2)
OconeeOrange wrote:"Gary likes to play it 'loud' as do I. His system begs you turn it up until you die"
RIP WIlliam B. Dibble, 1948-2012. I'll miss you my friend.
The "X" amps have fixed levels. By the way Magnaryder, that's one hell of a set of systems you have there.
I didn't get the TFM-55x some one else got it. Looking at a TFM-35 right now find out if I get it this weekend. If not I would be interested in getting another M500t.
Get the M-500t.............get the M-500t.............
What? I didn't say nothin'.........
In search of accurate reproduction of music. Real sound is my reference and while perfection may not be attainable? If I chase it, I

might

just catch excellence.
OK treitz3 know where I can get an M500t? Didn't get the TFM-35.
VERY NICE SET-UP ! Wish I had the space to set up all of my equipment.
---
Return to List / Update Your System
Who is online
Users browsing this forum: No registered users and 1 guest