(pair of) SILVER-7t's
Posts: 2180
Joined: Tue Mar 22, 2011 4:35 pm
Location: In my own little world.....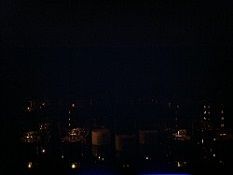 Good sound—like good music, good wine and good fellowship—is meant to be shared.
"The difference between genius and stupidity is that genius has its limits" Albert Einstein
---
$1550 sounds on the cheap side
---
!! CarverFest Evictee !!
Posts: 2701
Joined: Fri Sep 19, 2008 10:07 am
Location: Pittsburgh, PA
That is a good price!
Some cool Carver stuff!
---
(pair of) SILVER-7 TUBE AMPs
Posts: 6436
Joined: Sun Nov 30, 2008 2:10 pm
Location: Upstate South Carolina
It's a little scuffed up according to owner...5/10 rating by him.
In reality, it only matters what it sounds like to YOU!!!
---