A couple years ago, I ran across Chris Jones and picked up a double album release of his.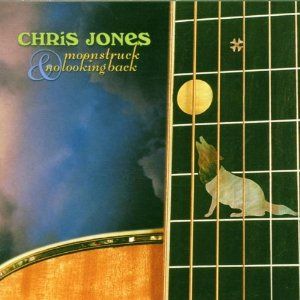 It was kind of hard to find and a bit pricey but it turned out I liked it quite a bit. It apparently didn't make it onto any of the CF discs, so here is a link to what is probably his signature song....The first cut off that album.
http://www.youtube.com/watch?v=PBc72LfU2E0
That song is kind of ironic, after you hear...the "rest of the story". If it doesn't come across on your puhter, it's a very full kind of recording. As in a strong punch and great bass. He's quite a guitar player.
That first disc of his I picked up is a dual album. Turns out it was a new release packaged along with his very first album...which had come out back in the dark days of LP only and wasn't very available any more. Hence, the idea of making it available again I suppose. Here is that album...
http://www.amazon.com/Moonstruck-no-loo ... hris+jones
Well, a couple days ago I was looking at something else and came across the Stockfisch website and stumbled into his name. Turns out he recorded for them for sometime...until he passed away back in 2005. Wow...I had no idea he was already gone. Kind of a shock when you've listened to him cranked up until you can hear every nuance of his voice so many times...singing "....long, long after you're gone".
Here is the Stockfisch artist page on Chris Jones...
http://stockfisch-records.de/pages_art/sf12_chjo_e.html
And when you read the tribute page to him, you really get a sense of who he was...
http://stockfisch-records.de/pages_art/ ... dd1_e.html
I've went ahead and ordered another album of his, and I'll comment later if my impression changes, but on the Moonstruck album it sound carefully compressed to add punch and loudness. But it's not with a heavy hand and it still works well. Stockfisch is pretty good and it's one of their releases, which explains it's relative hard to access status and kind of steep prices.
Mark