cant wait any longer, I want my plats working.....
I can always redo them when correct size replacement surrounds become available....
I found that surrounds for AR11 fit the ID perfectly...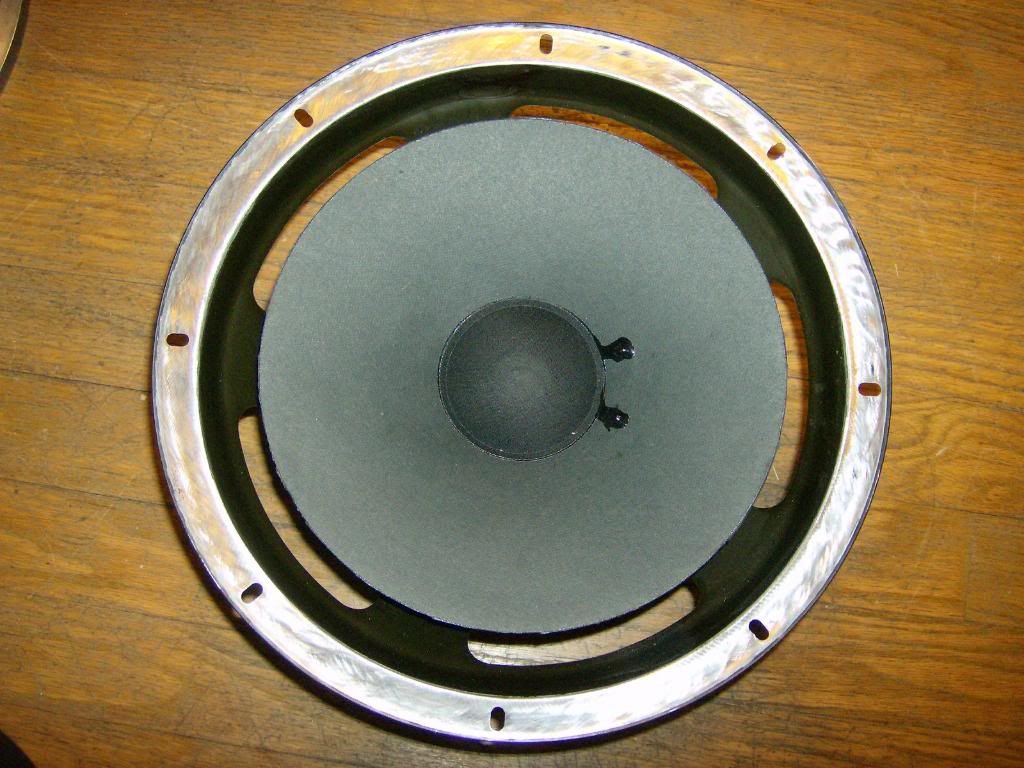 cleaned up the old surround, used a small grinder to put grooves into the steel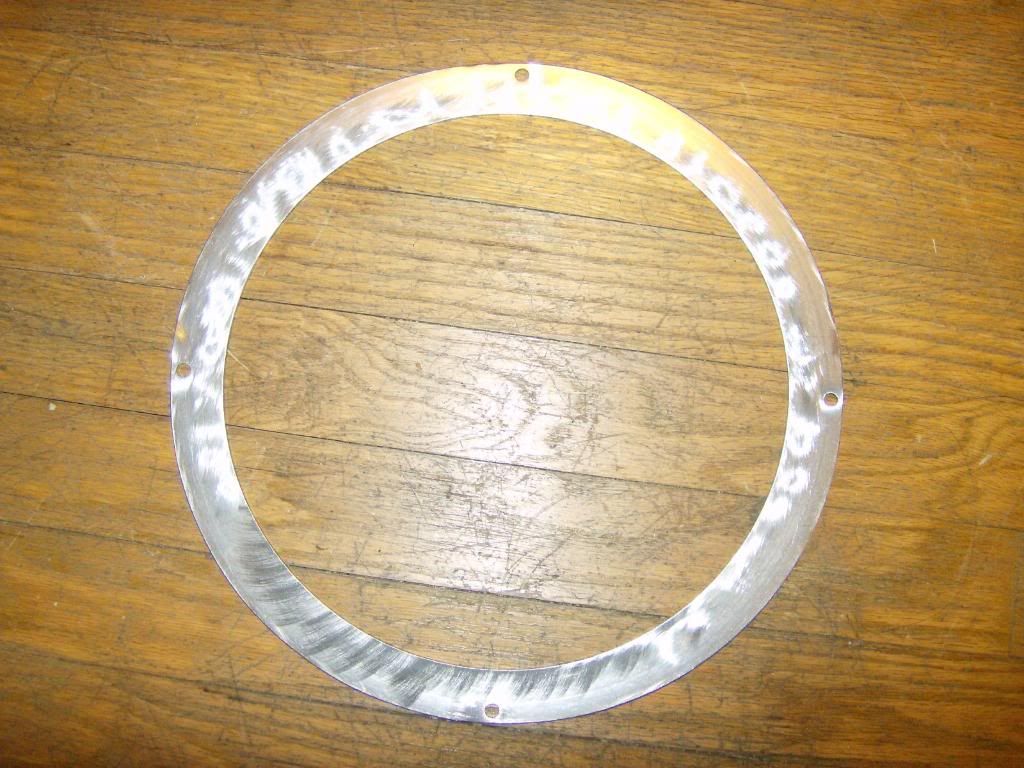 adapter ring to reduce to the OD of the AR 11 surround
cut these on the lathe in stacks of 4, made a hell of a lot of noise, came out nice
again used a grinder to groove them up so the epoxy will have a better bite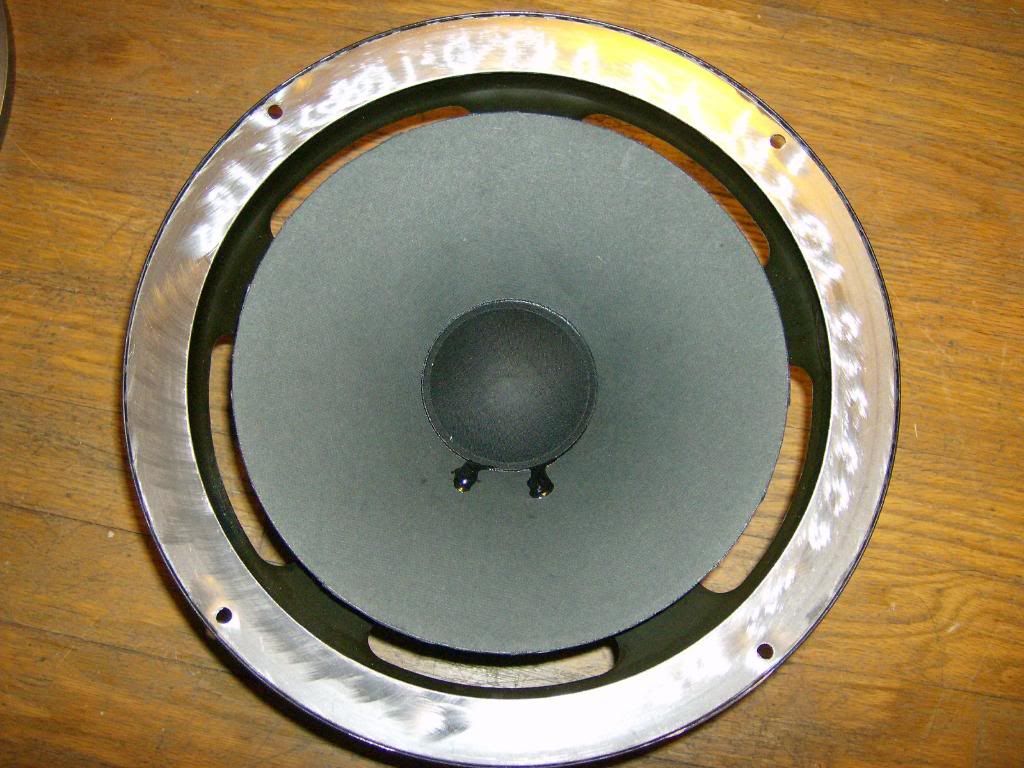 what it will look like when in place
AR 11 foam surround sitting till I find the glue I need
clamping rings I rolled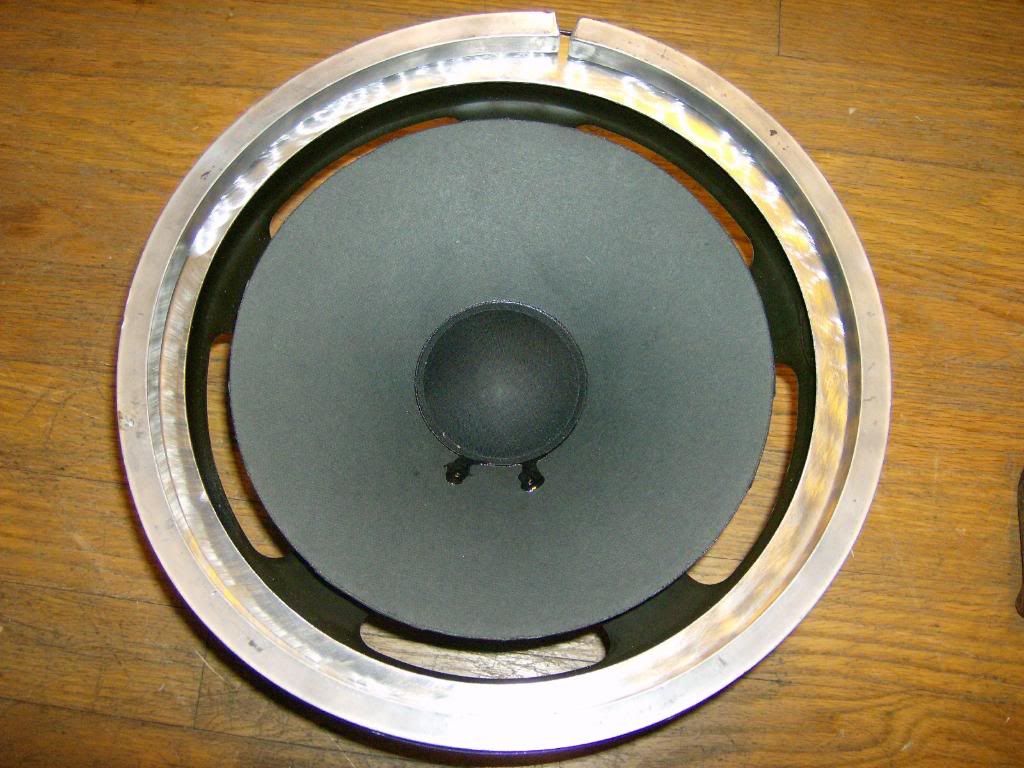 rings as they sit before gluing and clamping
wiped the parts with acetone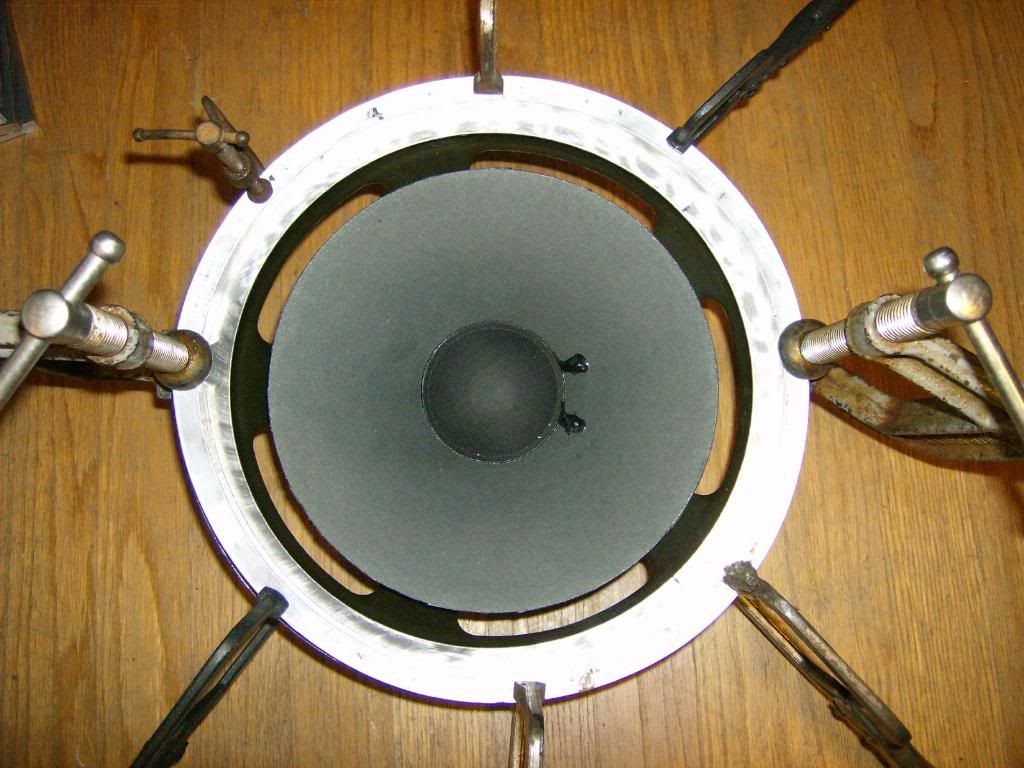 gluing in place with epoxy
next will be the gluing of the surround, any ideas on a good glue to use?