for a while now I have been hearing a buzz/rattle coming from the speaker, I thought it was my sat receiver, I kinda just ignored it......
found a tract on a cd that was long enough that I could play and get the buzz to come back, while I probed around....
it turned out to be the woofer baskets that made this noise, and one of the metal rings that attach to the frame.
so I got some Duct seal from home depot, 1.97$ per stick.
it is a mastic putty like material, it sticks to metal real nice.
I figured 1 stick for each woofer.
on the replacement woofers on the basket and magnet attach ring are different.
not as wide, this lets the magnet assy vibrate a bit more. plus the step in the oem woofer sheet metal helps to stiffen the basket.....
after putting the material on it made the ringing go away and now the baskets are real dead sounding, when I play music and you place a hand on the magnet, you can feel that about 80% of the vibration is gone.....
,
best of all the buzz is gone..... a video that has the sound of a woofer basket with damping material, and without....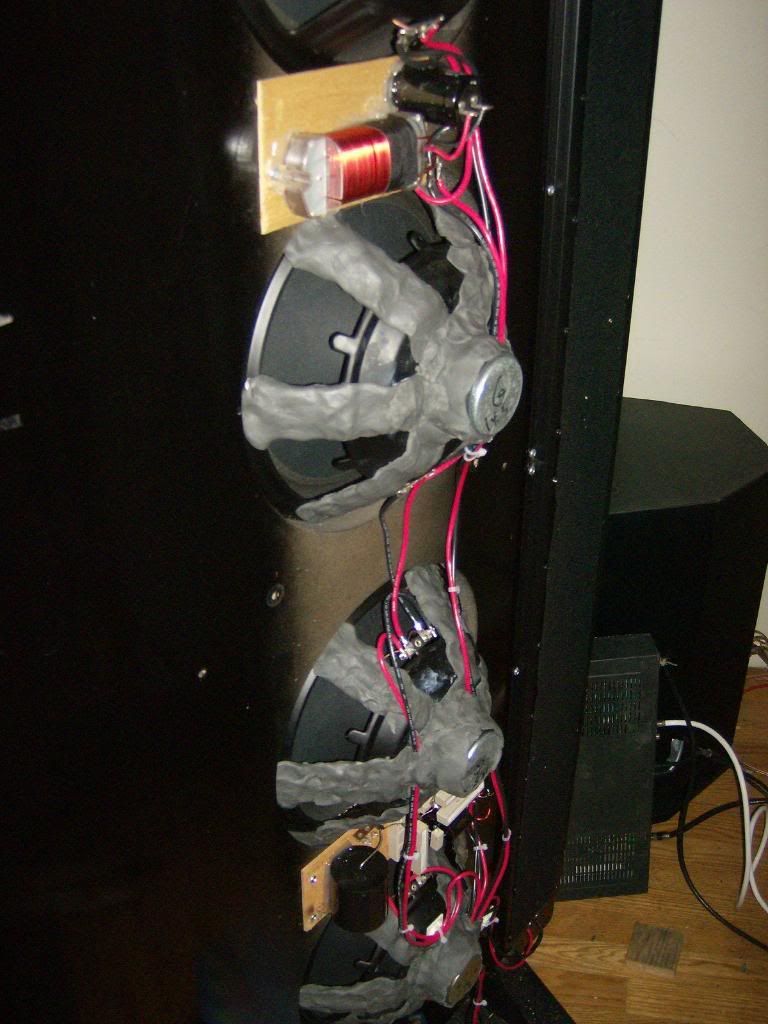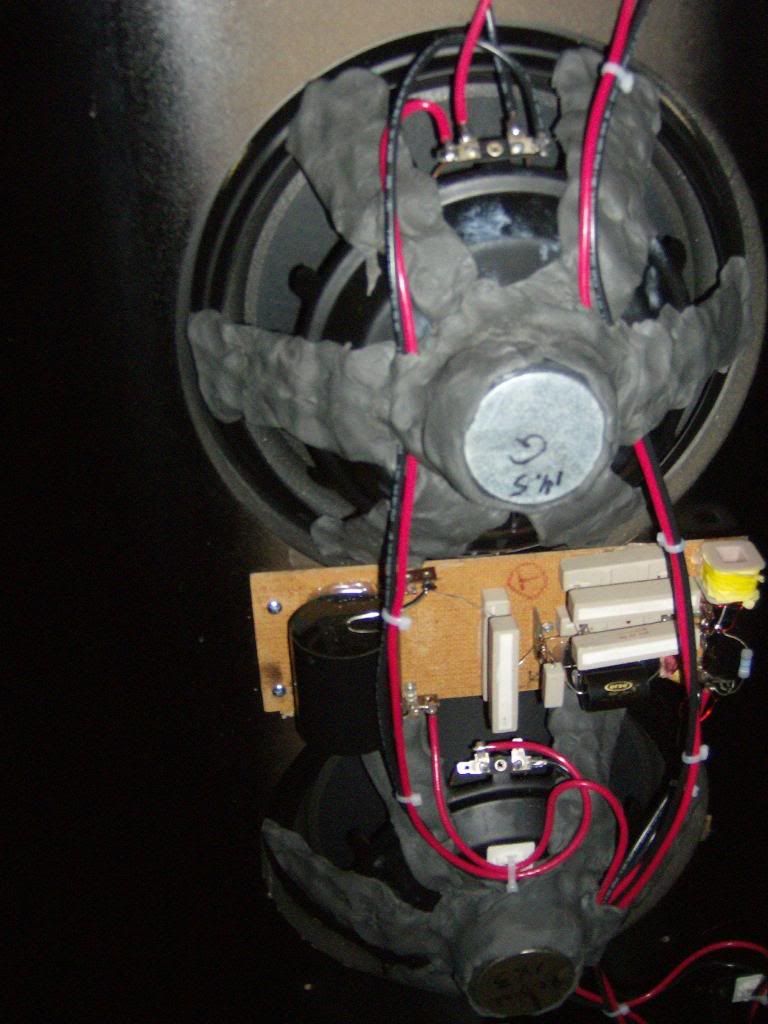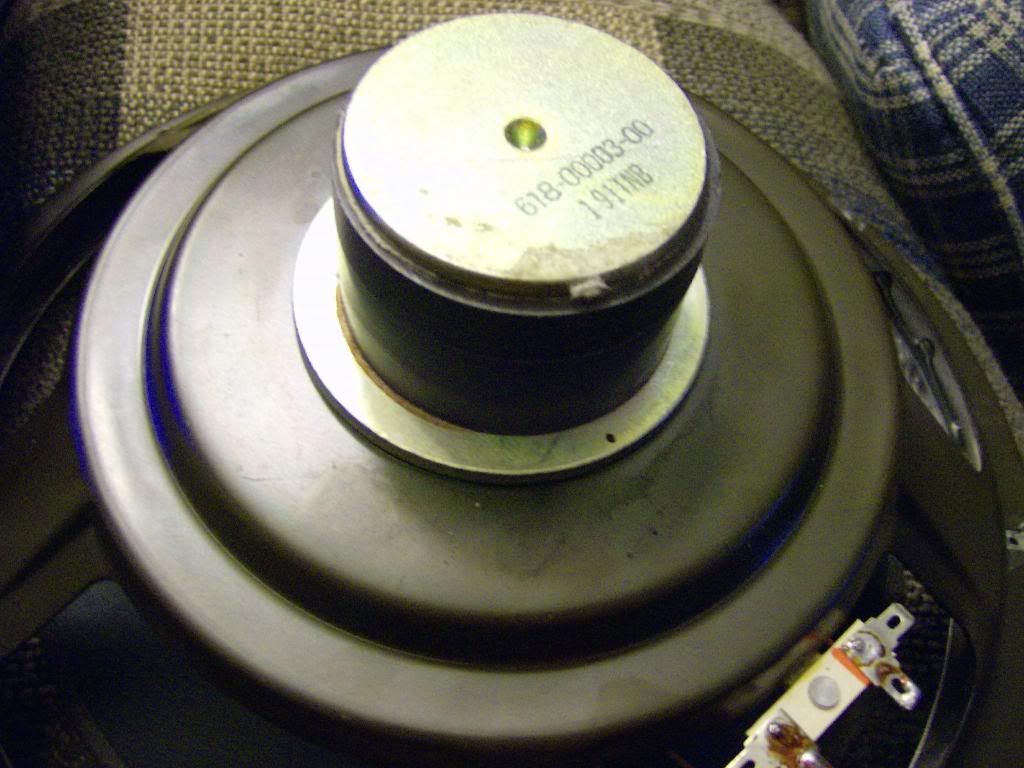 oem woofer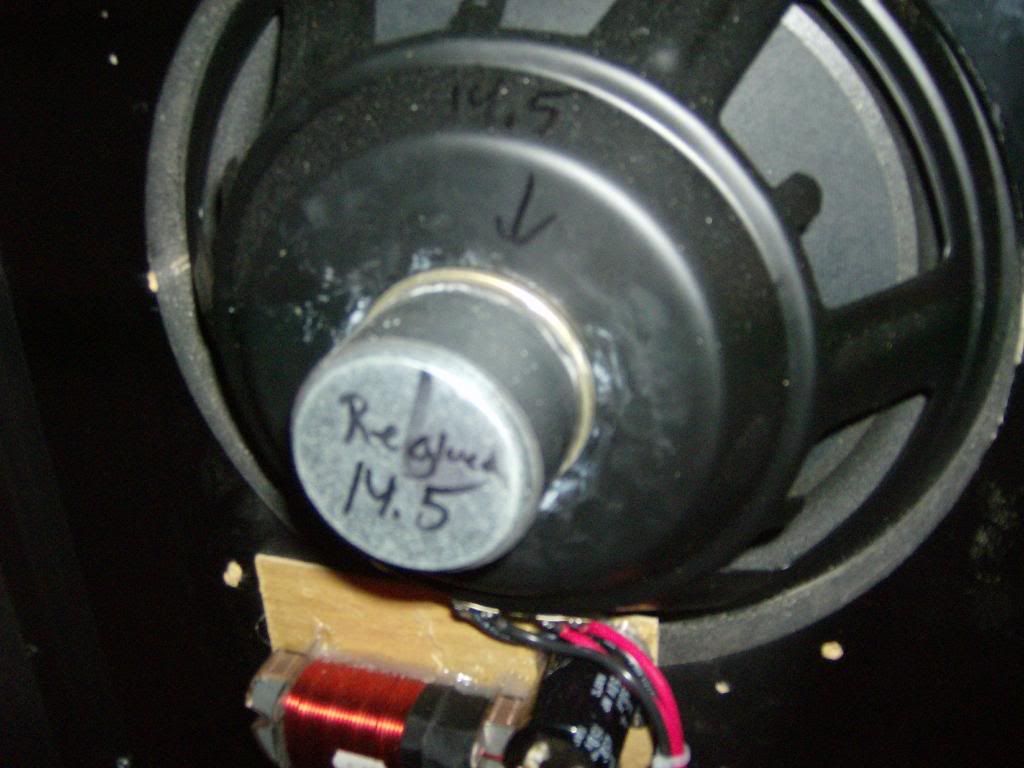 replacement woofer