TFM-55
Posts: 772
Joined: Thu Jun 30, 2011 3:58 pm
Location: Indiana
Now that is pretty awesome! I might need to get a couple sets of those.......
---
EndersShadow wrote:

indyaudio wrote:

EndersShadow wrote:P.S. if you do spike, purchase some moving men to put under the spikes so you can still slide the speakers across the floor.

Here is a link to my spikes:

http://meniscusaudio.com/extra-points-p-208.html

EndersShadow, thanks much for the offer, I like the brass spikes you have, look suitable stout to put under these towering speakers. One question - I thought the whole point to spikes was to make a direct connection between the spike point and the concrete floor below. Why would you put anything underneath them or use the little discs that come with them (other than to protect a non carpeted floor from damage)?

The moving men would ONLY be used to re-adjust them. Once located in their final position you would remove them....
The Newbie got it:)
Main Room System(s):
Speakers - Polk SRS 1.2TL; Carver ALiii; KEF 101, 104/2; Pioneer HPM150; JBL S7R Sovereign, L112, 4312, 43111
McIntosh - C28, C26, C24 preamps; MC30 monoblocks, MC2205, MC2120 amps
Carver - M4.0t amp; CT17 preamp; C9 Holography; Digital Time Lens; SDA360 CD
Sunfire 300~2 (2) & Dynaco ST-70 tube (2) amps
Jolida tube & Linn Karik CD; Rega P2 & Marantz 6300 Turntables
Arcam rDAC
---
Political Correctness...defined

A doctrine fostered by a delusional, illogical minority and rabidly promoted by an unscrupulous mainstream media, which holds forth the proposition that it is entirely possible to pick up a turd by the clean end.
In a recent press conference, President Obama remarked, "If I had a city, it would look just like Detroit."
---
(pair of) SILVER-7t's
Posts: 2180
Joined: Tue Mar 22, 2011 4:35 pm
Location: In my own little world.....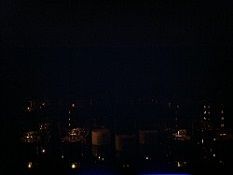 Good sound—like good music, good wine and good fellowship—is meant to be shared.
"The difference between genius and stupidity is that genius has its limits" Albert Einstein
---
"Julian"

Posts: 7805
Joined: Mon Oct 16, 2006 5:39 pm
Location: The tube lair in Charlotte, NC
Unreasonably priced spikes at
http://www.amazon.com/ViaBlue-High-End- ... B000V9H580
....or these at
http://dealnew383.fpbestprice.com/viabl ... rice-deal/
Now here are some reasonably priced spikes. Jesse, I believe that these are one piece at
http://www.supercellaudio.com/Floor%20Spikes.htm
but it seems the 1/4-20 are also unavailable at the moment.
In search of accurate reproduction of music. Real sound is my reference and while perfection may not be attainable? If I chase it, I might just catch excellence.

The best way to enjoy digital music reproduction is to never listen to a good analogue reproduction.
---