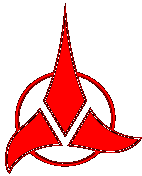 Eddie The Knife
Posts: 1798
Joined: Sun May 15, 2005 7:03 pm
Location: Valhalla! Expect me when you see me!
Hey guys I just want to let you guys know I am working hard on a little project to see if I can get a company here in the USA to make surrounds for the woofers in the Plats and Silvers! I am looking for a close to factory replacement as posible with the added tech to make them last longer! This is a hard one because the specks on the woofer are out of the norm and made in china. I have a refoamer calling a company to see if we can have them made up and he will sell them to us and use them to repair the woofer we send him for the people that do not want to get their hands dirty! What ever info I get or if I get anything before CF09 I will bring with me! Eddie!
Don't waste a good opportunity to shut up!

Good judgment comes from experience, but experience usually comes from bad judgment.

The best thing is to learn from others that have mastered the one thing you need to learn!

I would tell you to go to hell but I already work there and I don't want to see your ugly face every day!