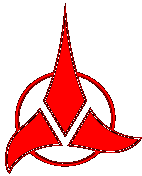 Eddie The Knife
Posts: 1798
Joined: Sun May 15, 2005 7:03 pm
Location: Valhalla! Expect me when you see me!
treitz3 wrote:

OconeeOrange wrote:This year I will be there alone with no friends, but next year.

I think you may be misrepresenting the spirit of Carverfest, my friend. Look at the folks that attend. Folks from all walks of life. Rich to poor. Stupid to genius. Cocky to passive. Beautiful to ugly. Well educated in sound to a newbie. There are all walks of life presented at Carverfest and all are welcome and equal. Even Sasquatch.

You are no different.
Ok Tom wich are you? You better not say RICH/GENIUS/PASSIVE/BEAUTIFUL! LOL! Kim you can do me a favor and hit Tom over the head please! LOL!
Don't waste a good opportunity to shut up!

Good judgment comes from experience, but experience usually comes from bad judgment.

The best thing is to learn from others that have mastered the one thing you need to learn!

I would tell you to go to hell but I already work there and I don't want to see your ugly face every day!