(pair of) SILVER-7t's
Posts: 2180
Joined: Tue Mar 22, 2011 4:35 pm
Location: In my own little world.....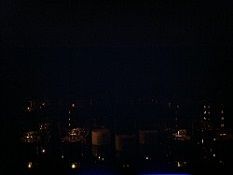 Good sound—like good music, good wine and good fellowship—is meant to be shared.
"The difference between genius and stupidity is that genius has its limits" Albert Einstein
---
Love this comment:
TomFerrari
Posted on February 5, 2012 at 3:16pm
OUTTA MY WAY, EVERYONE ! ! !
I gotta go get one before the food nazi first 'lady' gets em all !
LOL
To argue with a person who has renounced the use of reason is like administering medicine to the dead.
— Thomas Paine
"Try not to become a man of success, but rather a man of value" Albert Einstein
"Politicians are the only people in the world who create problems and then campaign against them". Charlie Reese
"The problems we face today exist because the people who work for a living are outnumbered by those who vote for a living." Brad Shurett

"Kindness is a language that the Deaf can hear and the Blind can see." Mark Twain
"Your integrity will always be remembered longer than your prosperity."
RIP BILL D.
RIP WRABBIT
---
R.I.P. Friend

Posts: 13360
Joined: Sun Jan 14, 2007 11:53 am
Location: TN Native Languishing in VA
Contact:
I LOVE bacon....but......EEEEWWWEEEE!
TNRabbit

From FrankieD's lips to your ears: Sunfire - a quiet box of endless power.

Sunfire TG-IV/400~7 Amp
Carver SD/A-360 CDP
Benchmark DAC-1
Sony SACD/DVD-A
Active bi-amp: Ashly XR-1001 & 2 Rane PEQ-15s
Main: HotRodded AL-IIIs
Sub: Klipsch RT-12d
Center: Sunfire CRS-3c
Surround: Sunfire CRS-3 (x 2)
OconeeOrange wrote:

"Gary likes to play it 'loud' as do I. His system begs you turn it up until you die"
RIP WIlliam B. Dibble, 1948-2012. I'll miss you my friend.
---
mmmmmmmmmm, bacon!
I love bacon, not exactly sure I'd like the shake though.
Oppo Sonica DAC
Sunfire TG-IV
Sunfire 325x2
Customized Klipsch RF-5's
Coming soon: Carverfest 20 watt Amp
---
Flaming SHIT Hell...CRAP! Now I gotta take my Dog for a walk
and
to Jack-in-the-Box (FUck)...
BillD, You will be forever with us! RIP until we meet again on the other side...
---