If you're coming from the north to Carverfest, would like a stop that could involve a goooood CD place (and a family stop too), then as you come through Knoxville, you might consider a stop at McKays Used Bookstore.
McKays is a stones throw from the interstate and you can even see it if you're east bound on I-40 in the western part of town.
But what you might be interested in is the used CD - LP (yup!) - and DVD's.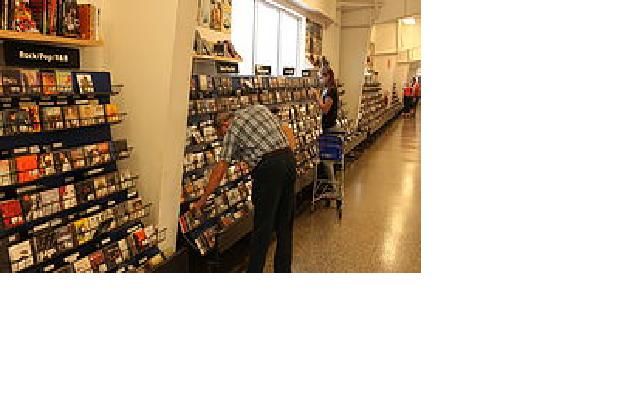 The balcony that circles the place is nothing but CD's and LP's. Pretty well sorted, labeled and priced. A low dollar cutout section is the only part not sorted alphabetically.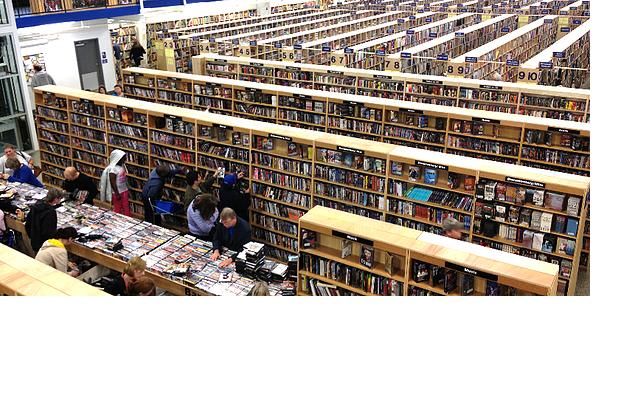 Now the family part...first there is in those first three rows shown at the bottom of that above pic, all DVD's. Used DVD's...tons of 'em. Movies galore!
Plus it's well lit, has bathrooms and often there is a mobile hotdog and drink vendor outside. The exit is at Papermill, but find your own directions carefully as the side ramps there can be confusing.
Tip
...CD's marked as scratched are almost never marked bad enough to matter and are sharply marked down...like to just a few bucks (it varies). I just eye them to make sure but have never had a bad one that I bought. An employee confirmed to me once they mark them that way some when they have multiples or it's been in inventory too long.
Oh...same store name in Nashville too...out along the SW end of town again right immediately at an exit. It's very new, looks about the same internally though slightly larger, has a cobblestone parking lot area even. I had a good stop there just a few weeks ago. Another location in Chattanoga, not been there myself but probably the same well run store.
Recommended if you're going past in Knoxville (or Nashville) as a good stop to stretch the legs!
http://www.mckaybooks.com/#!photo-gallery/c129l
Mark
PS...they don't know me, but they have gotten a fair chunk of money from me over the years.
PPS...forgot to say the obvious...a heck of a selection of books too. If you have an author you like, find the section for the book type and it's all aphabetical by author name.