OK....I'll admit now to a sickness. I enjoy audio too much as I have little else to do except work. I haven't had time for squat. But just enough time to buy a preamp.....like I need one! But this is something I've longed for, for many years. An opportunity to get one listed as "don't know if it works" is a real opportunity for me! Not to mention closing at an awkward time of day for many.
I haven't even listened to it yet as it was listed as not run for a long time, so I've brought it up gentle and have it cooking in on the bench today. So I'm not wanting to go into any detail on the unit just now until I have a chance to put ears on it and put it in context of others.
But some folks in these parts have done the tube shuffle much more than I have had time to and really know brands and styles. So I'd like some thought on where the tubes fall in likely sonics. And where to look brand wise for someday upgrade. This is just a linestage, so these aren't in higher gain and microphonic sensitive positions as much as used elsewhere.
First is a pair of Telefunken 12AU7's....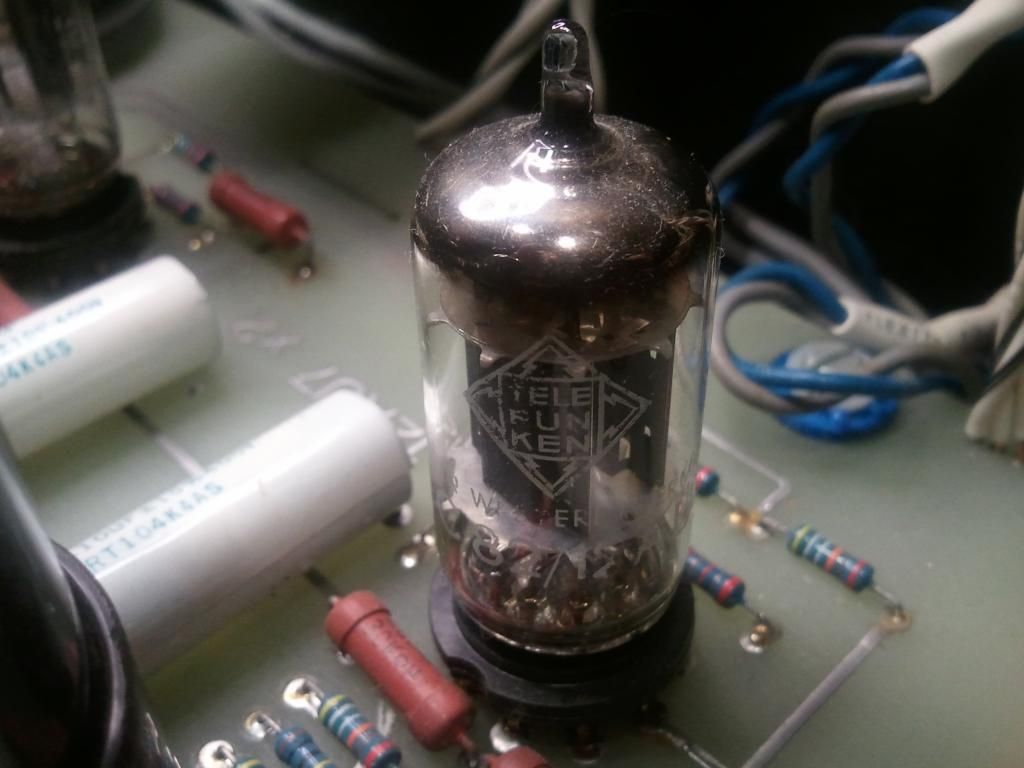 Then next up is four RCA JAN 6SN7.
If the pic doesn't show it well enough, they are the ones that have the completely smoked up sides all except for the vary top. Don't know the proper name given that style. And these are marked on top with a pair of numbers from someone testing. 2700/2800, 2700/2730, 2900/2800, 2800,2800. They could possibly be from original manufacturer, though that would make them probably pretty old. Though depending on use, I guess that is possible.
What 'cha think tube guys? Decent tubes? Please be gentle with the ideas...I'm not opposed to erotic tubes, just may not be able to afford them.
Mark