Operator Error if you ask me.

Really, I don't know. It's something at your end.
---
engtaz


Carver M4.0T in front channels to Caver AL VI's in SACD & 2 Channel setup
C 16, PT 2400, Slim Device, Carver TX-8, 490T and Rega TT w Grado Gold cart in the 2 channel setup
Bogen SRB20 is computer amp
Carver PM-350 donated for youth church use
---
(pair of) SILVER-7t's
Posts: 2180
Joined: Tue Mar 22, 2011 4:35 pm
Location: In my own little world.....
Tom,
On FF Menu at top (File,Edit, View, History, Bookmarks, Tools, Help) -
Select Tools
From dropdown- select Options-
Select Content (3rd tab)
Make sure "Load Images Automatically" box is checked (2nd option of 3 - 1. Block pop up windows- 2. Load Images Automatically
- 3. Enable Java Script - (actually --best to check all 3 options).

Cheers!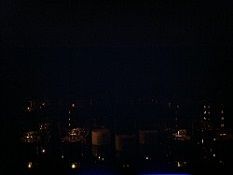 Good sound—like good music, good wine and good fellowship—is meant to be shared.
"The difference between genius and stupidity is that genius has its limits" Albert Einstein
---
"Forum Troll"

Posts: 3992
Joined: Sat Mar 28, 2009 6:24 pm
Contact:
CHAUSS
I like your avatar -
Here are a couple more ou can switch in and out:
---
This is a cool one!
Bob Carver Cherry 180's
Sunfire Classic Tube Pre
Jolida JD100 Tube CD Player
Sunfire 3C used as pair
12" Sunfire Sub
Silver coated copper Wires.
Kings Chair of the Gods..
---