"Julian"

Posts: 7805
Joined: Mon Oct 16, 2006 5:39 pm
Location: The tube lair in Charlotte, NC
Well, hello Sir and welcome to the Carver forum. Just to give you a forewarning, the forum will pretty much be dead in the next couple of days as many of our members are packing or headed to our annual event, which is Carverfest. Since you are in Atlanta, you are rather close. If you have time next weekend, take the wife and come on up and pay us a visit. There will be a plethora of Carver gear there and to boot? You'll get to meet the man himself.....Mr. Bob Carver.
In search of accurate reproduction of music. Real sound is my reference and while perfection may not be attainable? If I chase it, I might just catch excellence.

The best way to enjoy digital music reproduction is to never listen to a good analogue reproduction.
---
R.I.P. Friend

Posts: 13360
Joined: Sun Jan 14, 2007 11:53 am
Location: TN Native Languishing in VA
Contact:
Welcome!!
TNRabbit

From FrankieD's lips to your ears: Sunfire - a quiet box of endless power.

Sunfire TG-IV/400~7 Amp
Carver SD/A-360 CDP
Benchmark DAC-1
Sony SACD/DVD-A
Active bi-amp: Ashly XR-1001 & 2 Rane PEQ-15s
Main: HotRodded AL-IIIs
Sub: Klipsch RT-12d
Center: Sunfire CRS-3c
Surround: Sunfire CRS-3 (x 2)
OconeeOrange wrote:

"Gary likes to play it 'loud' as do I. His system begs you turn it up until you die"
RIP WIlliam B. Dibble, 1948-2012. I'll miss you my friend.
---
(pair of) SILVER-7t's
Posts: 2180
Joined: Tue Mar 22, 2011 4:35 pm
Location: In my own little world.....
Welcome adarrncsu! I am in the ATL also. It is only a 3hr drive to the Fest!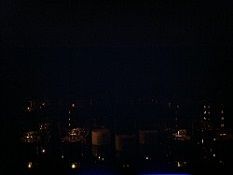 Good sound—like good music, good wine and good fellowship—is meant to be shared.
"The difference between genius and stupidity is that genius has its limits" Albert Einstein
---
(pair of) SILVER-7 TUBE AMPs
Posts: 6368
Joined: Sun Nov 30, 2008 2:10 pm
Location: Upstate South Carolina
WELCOME!!!!
...You've made a life changing decision...for the good!!!!
In reality, it only matters what it sounds like to YOU!!!
---
Welcome
engtaz


Carver M4.0T in front channels to Caver AL VI's in SACD & 2 Channel setup
C 16, PT 2400, Slim Device, Carver TX-8, 490T and Rega TT w Grado Gold cart in the 2 channel setup
Bogen SRB20 is computer amp
Carver PM-350 donated for youth church use
---
Main System Setup:
Pre: Carver C2 | Amp: Carver M-500t|Equilizer: Sansui SE99|Speakers: Polk SDA2's
Source: Tuner: Carver TX-2| Phono: Technics SL-1210 MkII with a Ortofon VMS 20E Mk II| DirecTV DVR | Pioneer HLD-X9 Laserdisc player | Samsung DVD/VHS player

Second System Setup:
Receiver: Yamaha RXV867| Fronts: Klipsch F-30's |Sub: Klipsch SW-112
Source: Radio |Internet/Network | Sony CDP-70 CD player
---
SILVER-7 TUBE AMP
Posts: 2699
Joined: Mon Jun 28, 2010 9:04 pm
Location: A galaxy far far away
WELCOME!!!!!!!!
CARVER LIGHTSTAR REFERENCE+SUNFIRE CLASSIC TUBE PREAMPLIFIER+JBL XPL200+MUSIC HALL MMF-9.1+GRADO REFERENCE MASTER 1+Cayin CDT-17a =WOW!!!!!!
---
kingman wrote:

WELCOME!!!!

...You've made a life changing decision...for the good!!!!
I second that - and HOWDY & WELCOME! You've found the right place with the best Folks out there.
BillD, You will be forever with us! RIP until we meet again on the other side...
---
(pair of) SILVER-7 TUBE AMPs
Posts: 6129
Joined: Fri Mar 17, 2006 10:00 pm
---
!! CarverFest Evictee !!
Posts: 2701
Joined: Fri Sep 19, 2008 10:07 am
Location: Pittsburgh, PA
Welcome to the forum!
Some cool Carver stuff!
---