picked up this plate amp off of fleebay.
knew it was a bit busted up from a loose magnet.....
so far what I see is this.....
does anybody know what this connection plug is for?
if anybody could pop open there's to look, I would be grateful, I don't think anything is plugged into it. next to it under the small board there is also a small 2pin white plug (CN1) is anything plugged into this also?
took out a cap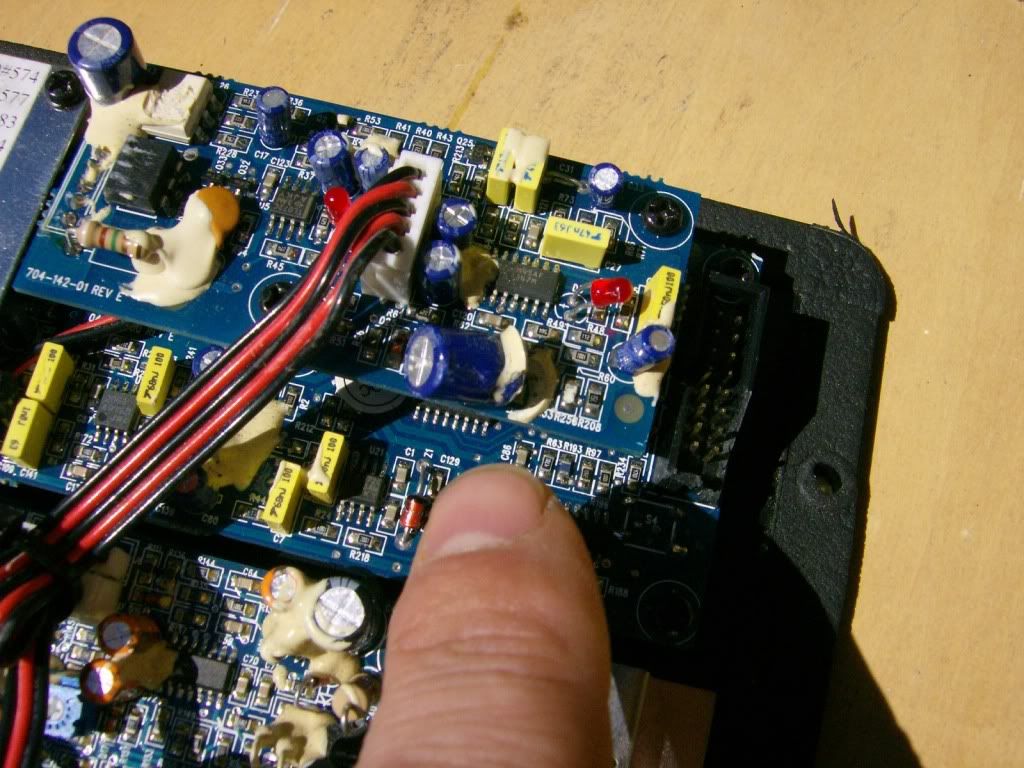 took out a resistor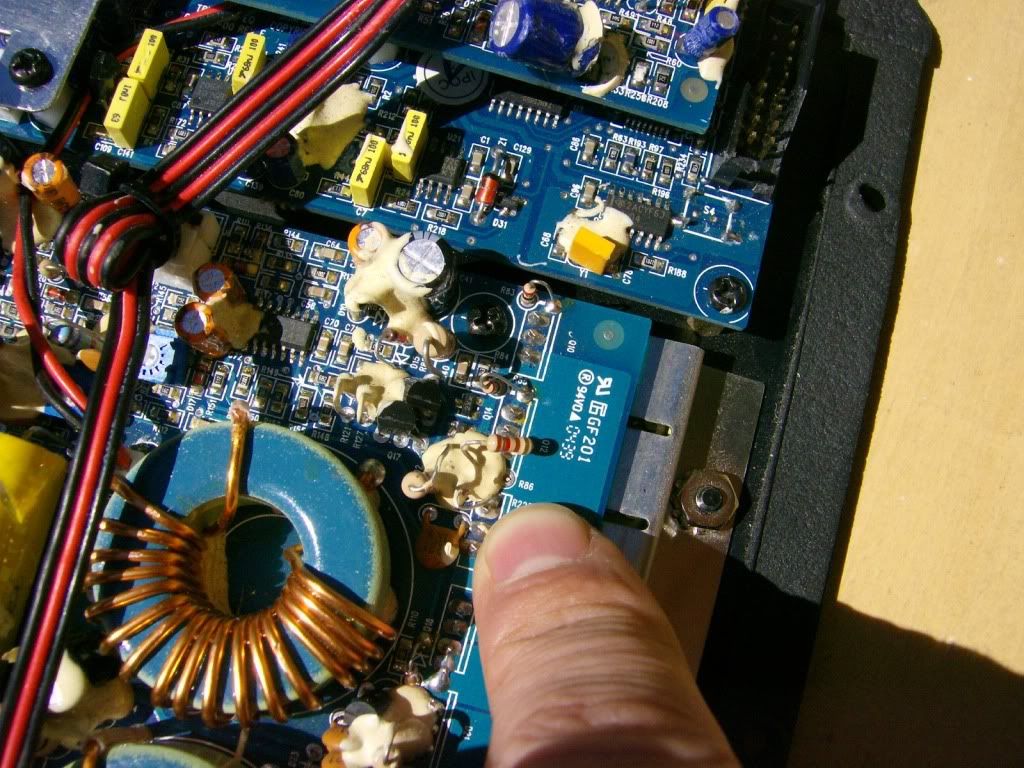 took out these caps, these will be interesting to find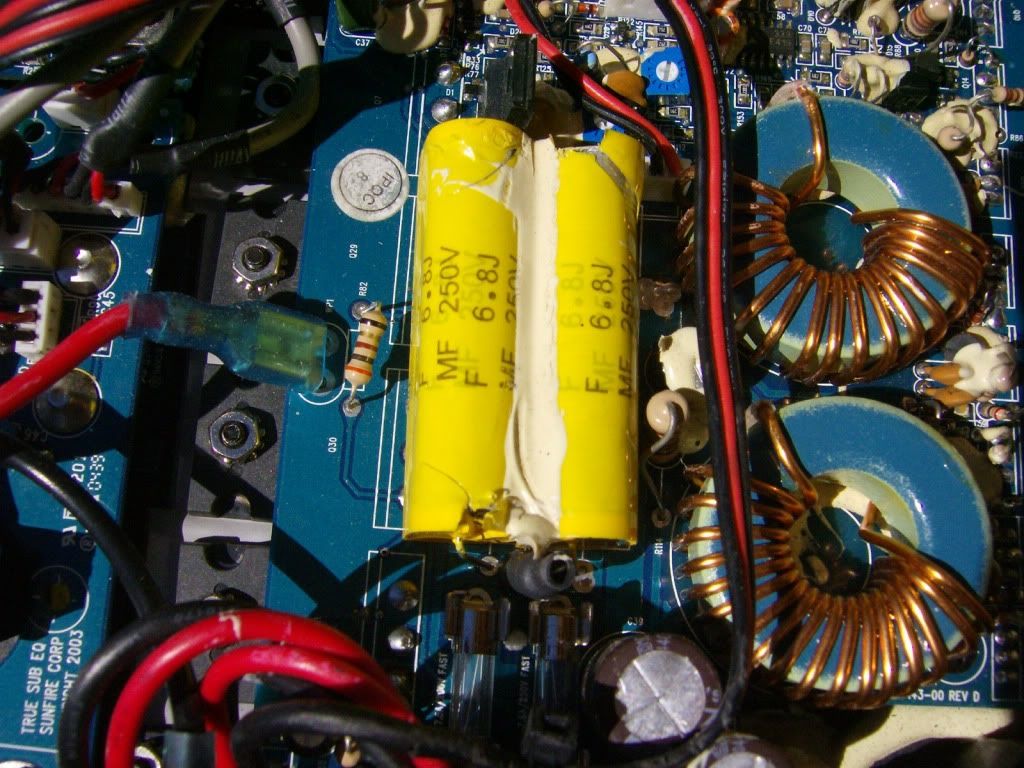 took out 2 traces on the board top and bottom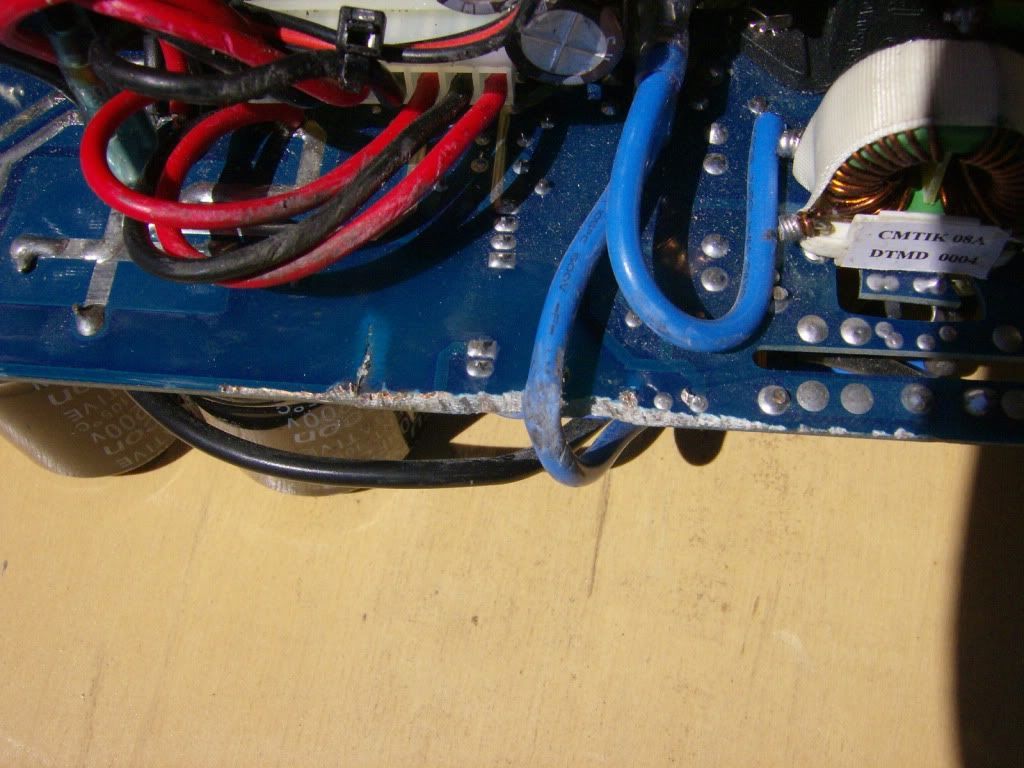 there most likely is more wrong, but you never know....
I have the small transformer that I got last year with a subwoofer and the passive woofer