It is currently Tue Oct 21, 2014 7:06 pm
Carver Home Audio (Stereo) Discussions and Questions
Sounds very sweet on James's AL-III's.
Gunter the wonder dog is watching you...
cool beans!! make sure you bring those cherries to CF!
RIP BillD
BillD wrote:

Well, some people are glass half empty people and some are glass half full. Being an engineer, I just think the glass is the wrong size.
My system (sitting in the garage):
(Stereo System)
Modified Carver AL III+'s (Pushed into the corners to make room for the ALS speakers)
Modified CarverFest 2011 20w tube amplifier
Carver Pro PT-1800
Sunfire Prototype TGA-2375
Carver TX-2 Tuner (not used)
Logitech Squeezebox (replaced Tuner & dad's CD player)
CARVERaudio Directional RCA interconnects
RCA-Headphone jack for iPod & iPhone
(pair of) SILVER-7t's
Posts: 2340
Joined: Tue Mar 22, 2011 4:35 pm
Location: In my own little world.....
VERY nice!!!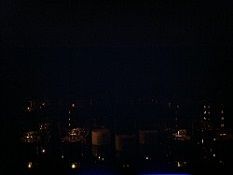 Good sound—like good music, good wine and good fellowship—is meant to be shared.
"The difference between genius and stupidity is that genius has its limits" Albert Einstein
(pair of) SILVER-7 TUBE AMPs
Posts: 5717
Joined: Sun Nov 30, 2008 2:10 pm
Location: Upstate South Carolina
In reality, it only matters what it sounds like to YOU!!!
Sweeeeeeeeeeeeeeet setup.
engtaz


Carver M4.0T in front channels to Caver AL VI's in SACD & 2 Channel setup
C 16, PT 2400, Slim Device, Carver TX-8, 490T and Rega TT w Grado Gold cart in the 2 channel setup
Bogen SRB20 is computer amp
Carver PM-350 donated for youth church use
NICE!!
Those amps look sweet!!
Sunfire: Theater Grand IV, Cinema Grand Signature.
Carver: TFM-45, PST-24 Cassette, Extra Carver Gear: CT-6, C-11 (S/N 00001).
Polk Audio: Mains SRS 2.1TL, Center CSiA6, Surrounds FXiA6 and FXiA4, Sub DSW MicroPro 1000, Extra Speakers SDA 2A, SDA 2Btl, Monitor 10A.
Turntable: Dual CS 714Q
Bluray/SACD: Oppo BDP 83SE
CD: Sony 330 300 Disk changer
http://www.douglasconnection.com
Devil Spawn wrote:cool beans!! make sure you bring those cherries to CF!
It would be nice to have for CF, but it would be better if he sold them and had more shipped in for CF!
Some cool Carver stuff!
(pair of) SILVER-7 TUBE AMPs
Posts: 13335
Joined: Sun Jan 14, 2007 11:53 am
Location: TN Native Languishing in VA
Beautiful; I'll bet the A/C was working OVERTIME~
TNRabbit

From FrankieD's lips to your ears: Sunfire - a quiet box of endless power.

Sunfire TG-IV/400~7 Amp
Carver SD/A-360 CDP
Benchmark DAC-1
Sony SACD/DVD-A
Active bi-amp: Ashly XR-1001 & 2 Rane PEQ-15s
Main: HotRodded AL-IIIs
Sub: Klipsch RT-12d
Center: Sunfire CRS-3c
Surround: Sunfire CRS-3 (x 2)
OconeeOrange wrote:"Gary likes to play it 'loud' as do I. His system begs you turn it up until you die"
RIP WIlliam B. Dibble, 1948-2012. I'll miss you my friend.
The AC is cranked!
Gunter the wonder dog is watching you...
---
Who is online
Users browsing this forum: Bing [Bot] and 2 guests