(pair of) SILVER-7t's
Posts: 2180
Joined: Tue Mar 22, 2011 4:35 pm
Location: In my own little world.....
Great stuff Mark!
See my post above though..."you are BOTH right"...depends on the vernacular!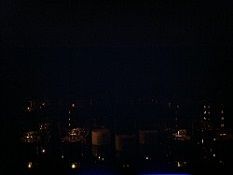 Good sound—like good music, good wine and good fellowship—is meant to be shared.
"The difference between genius and stupidity is that genius has its limits" Albert Einstein
---
From other link:

dynamic: Giving an impression of wide dynamic range; punchy. This is related to system speed as well as to volume contrast.
Oppo Sonica DAC
Sunfire TG-III
Sunfire 300x2
Klipsch Chorus II
---
SILVER-7 TUBE AMP
Posts: 2699
Joined: Mon Jun 28, 2010 9:04 pm
Location: A galaxy far far away
But the guys at Stereophile always know what they're talking about!
CARVER LIGHTSTAR REFERENCE+SUNFIRE CLASSIC TUBE PREAMPLIFIER+JBL XPL200+MUSIC HALL MMF-9.1+GRADO REFERENCE MASTER 1+Cayin CDT-17a =WOW!!!!!!
---