"Julian"

Posts: 7805
Joined: Mon Oct 16, 2006 5:39 pm
Location: The tube lair in Charlotte, NC
In search of accurate reproduction of music. Real sound is my reference and while perfection may not be attainable? If I chase it, I might just catch excellence.

The best way to enjoy digital music reproduction is to never listen to a good analogue reproduction.
---
cool, thanks......
I wonder if the smaller tubes are more automated.
Mbskeam
SILVER 7's
Amazing Line Source
2 SVS PB16 SUBS
#1 BLACK BEAUTY's made by the man, the myth, the legend Bob Carver
CARVER: TFM-75, TFM-45(3), SD/A-490T
SUNFIRE: Tube pre
WTL Amadeus GTA+DV DRT XV-1t
2 sets of ALS'3, set of SILVERS, set of PLATS
AUDIOCONTROL: phase coupled activator
KENWOOD: BASIC M2a (2)
"Youth ages, immaturity is outgrown, ignorance can be educated, and drunkenness sobered, but stupid lasts forever."
― Aristophanes
The only thing I'll feel......will be the RECOIL
Necronomicon Ex-Mortis....... Klaatu Barada Nikkto
"We should seek the greatest value of our action"
---
Cool video, a true art form! Did you see the size of the those tubes in the beginning?
It sure seems like the price of tubes should be a lot more then they are considering the process, also, I didn't see any tiny Asian hands doing any of the work!
Oppo Sonica DAC
Sunfire TG-III
Sunfire 300x2
Klipsch Chorus II
---
(pair of) SILVER-7t's
Posts: 2180
Joined: Tue Mar 22, 2011 4:35 pm
Location: In my own little world.....
Cool stuff Tom- thanks for sharing!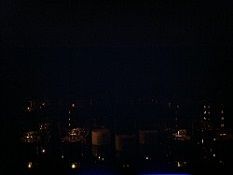 Good sound—like good music, good wine and good fellowship—is meant to be shared.
"The difference between genius and stupidity is that genius has its limits" Albert Einstein
---
SILVER-7 TUBE AMP
Posts: 2708
Joined: Mon Jun 28, 2010 9:04 pm
Location: A galaxy far far away
Cool video Tom but I need to see how Amperex tubes are made!
CARVER LIGHTSTAR REFERENCE+SUNFIRE CLASSIC TUBE PREAMPLIFIER+JBL XPL200+MUSIC HALL MMF-9.1+GRADO REFERENCE MASTER 1+Cayin CDT-17a =WOW!!!!!!
---