We go way back and start with a Carver C1, TX11a, m1.5t and TFM-35.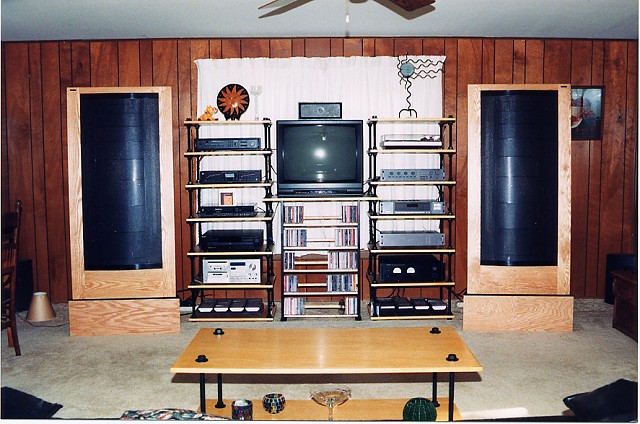 Move a few years ahead and get a Parasound pre pushing a trio of Carver amps; A760x, A500x and TFM-35.
Add two JVC SVHS decks, Toshiba DVD, Teac X-1000R R2R, Sony Cd, Sansui TU-919, Carver TL-3200 CD and
Panamax power conditioner.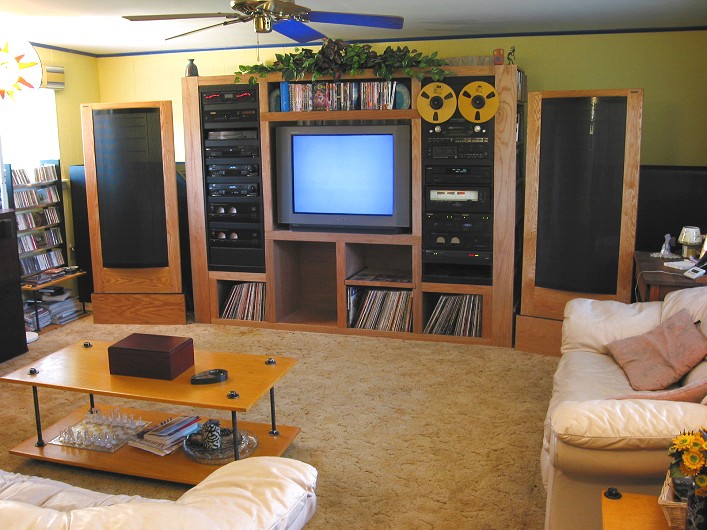 Jump forward again and we have scale back where less is more with a Yamaha RX-V1400 with Silver 7t's
handling CLS duty. Add a Phillips 1000 SACD and a new rack to simplify.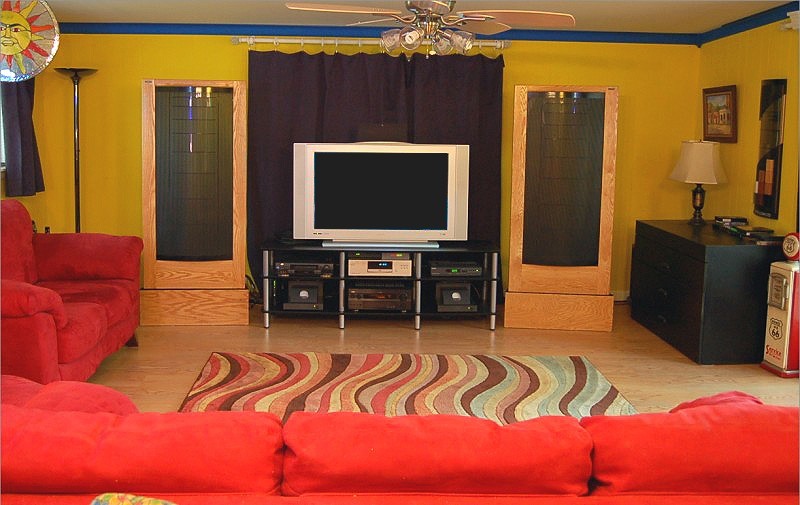 Which birngs us to the new house. The Carver gear has moved out of the home theater.