some times you just have too say, "what the hell why not"
and a why not I did....
ever since I saw the adds for the silver 7's and 9's way back when, I have wanted a set....
with those being a bit out of my price range.....
I got what I think maybe the best next thing......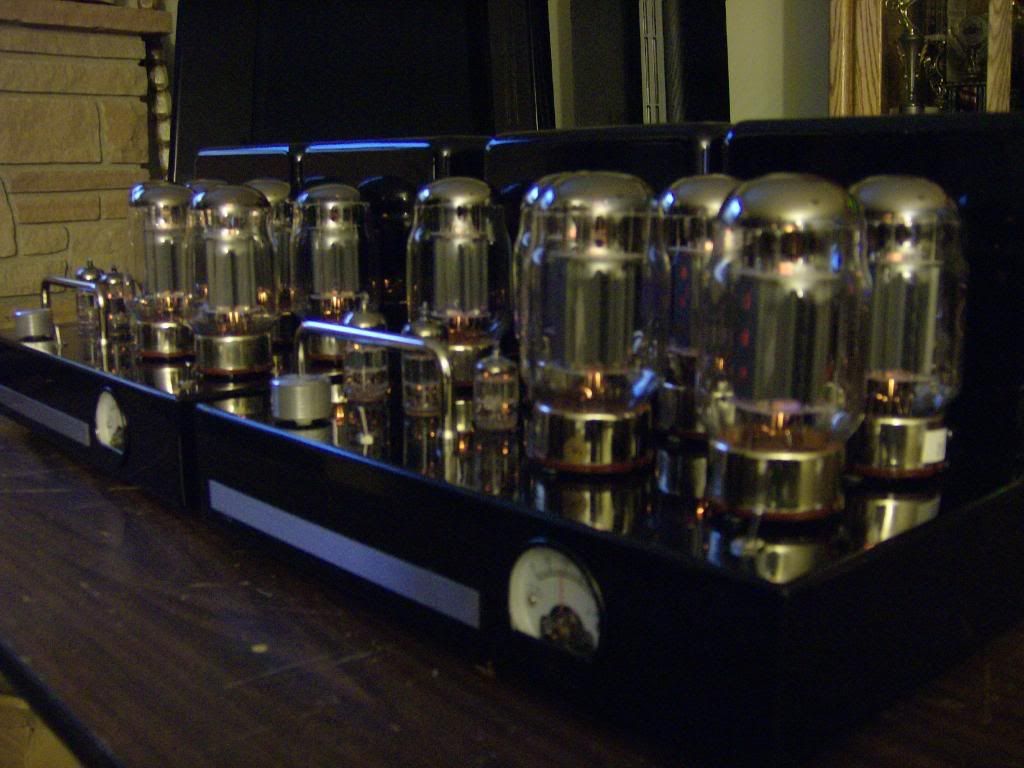 picked these up this last Tuesday,.....
meet up with Bob and went over to his secret lair.....
the 1st thing I see is tubes, tubes, tubes, every where....
cool too say the least....
had a chance to enjoy a bit of music with Bob and the 305 amps
and his mythical Citation I Tube Preamp playing, it sounded sweet,
I still can not get over the sound that the tiny crm 2's produce
after this we went to the lab, and watched as Bob did his magic,......
looking over his shoulder, as he did the final touches to these amps was worth the wait to pick them up.....
the man is a blur as he goes about testing these to the specs he is looking for....
these have KT88's in them right now, going to give them a whirl for a while.....
got a few of the smaller tubes to try out on the gain side.
waiting on the C19 that is coming next week till I hook these up....
then it will be off to the races.....