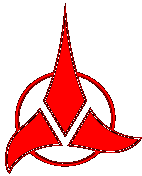 Eddie The Knife
Posts: 1798
Joined: Sun May 15, 2005 7:03 pm
Location: Valhalla! Expect me when you see me!
Toy Maker wrote:

frenchguy wrote:RIBS, gotta have some ribs

maybe some smoked turkey breast also!! I could bring some BRATS from wisconsin!! you guys in the south probably have never had them?? they are called bratwurst and are awesome!! good with kraut or other condinments!! let me know and I will bring 3 or 4 dozen!! a WISONSIN/PACKERFAN staple!!

Us "southern folk" didn't always live down here... How about some knockwurst, or even better... Sabrett's. Mmmmmmm

I love me some Sabrett's. WITH THE SKINS ON EM' mmmmmmmmmmmmmmm
James don't tell me you can't get Sabretts in FLORIDA!
Don't waste a good opportunity to shut up!

Good judgment comes from experience, but experience usually comes from bad judgment.

The best thing is to learn from others that have mastered the one thing you need to learn!

I would tell you to go to hell but I already work there and I don't want to see your ugly face every day!