my systems, system 1: a pair of Bobs 180,s a logan labs dmc-1 tube pre-amp w/phono stage,denon dp-37f turntable w/mc dl103 cartridge,sony xa-5400es cd player,sonyhd tuner,martin logan sequel 2,s system 2: pair Logan LabsA1-70, mono blocks logan labsLLe-5.1et pre-amp,sony x55es cd player,technics SL-M3 linier turntable, Pr. magnepan MG1.4
---
Welcome to the forum! Pictures please!
---
Great gear
engtaz


Carver M4.0T in front channels to Caver AL VI's in SACD & 2 Channel setup
C 16, PT 2400, Slim Device, Carver TX-8, 490T and Rega TT w Grado Gold cart in the 2 channel setup
Bogen SRB20 is computer amp
Carver PM-350 donated for youth church use
---
(pair of) SILVER-7 TUBE AMPs
Posts: 6499
Joined: Sun Nov 30, 2008 2:10 pm
Location: Upstate South Carolina
Just looked at the pics of your rig...very nice!!!
In reality, it only matters what it sounds like to YOU!!!
---
Eddie The Knife
Posts: 1805
Joined: Sun May 15, 2005 7:03 pm
Location: Valhalla! Expect me when you see me!
Robin are you near Tampa! Roy's near there so don't let him drool on those tubes! LOL!
Don't waste a good opportunity to shut up!

Good judgment comes from experience, but experience usually comes from bad judgment.

The best thing is to learn from others that have mastered the one thing you need to learn!

I would tell you to go to hell but I already work there and I don't want to see your ugly face every day!
---
"Julian"

Posts: 7809
Joined: Mon Oct 16, 2006 5:39 pm
Location: The tube lair in Charlotte, NC
Happy Birthday, Sir!
I hope you are enjoying the 180's.
In search of accurate reproduction of music. Real sound is my reference and while perfection may not be attainable? If I chase it, I might just catch excellence.

The best way to enjoy digital music reproduction is to never listen to a good analogue reproduction.
---
R.I.P. Friend

Posts: 13360
Joined: Sun Jan 14, 2007 11:53 am
Location: TN Native Languishing in VA
Contact:
WELCOME! Nice rig~
TNRabbit

From FrankieD's lips to your ears: Sunfire - a quiet box of endless power.

Sunfire TG-IV/400~7 Amp
Carver SD/A-360 CDP
Benchmark DAC-1
Sony SACD/DVD-A
Active bi-amp: Ashly XR-1001 & 2 Rane PEQ-15s
Main: HotRodded AL-IIIs
Sub: Klipsch RT-12d
Center: Sunfire CRS-3c
Surround: Sunfire CRS-3 (x 2)
OconeeOrange wrote:

"Gary likes to play it 'loud' as do I. His system begs you turn it up until you die"
RIP WIlliam B. Dibble, 1948-2012. I'll miss you my friend.
---
(pair of) SILVER-7t's
Posts: 2180
Joined: Tue Mar 22, 2011 4:35 pm
Location: In my own little world.....
Welcome! Nice rig- we need pics please......"audio porn"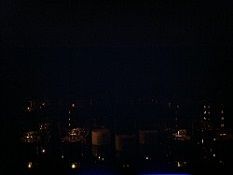 Good sound—like good music, good wine and good fellowship—is meant to be shared.
"The difference between genius and stupidity is that genius has its limits" Albert Einstein
---
SILVER-7 TUBE AMP
Posts: 2772
Joined: Mon Jun 28, 2010 9:04 pm
Location: A galaxy far far away
Yes pics would be nice!!! I love eye candy!!!!
CARVER LIGHTSTAR REFERENCE+SUNFIRE CLASSIC TUBE PREAMPLIFIER+JBL XPL200+MUSIC HALL MMF-9.1+GRADO REFERENCE MASTER 1+Cayin CDT-17a =WOW!!!!!!
---
(pair of) SILVER-7t's
Posts: 2204
Joined: Sun Mar 21, 2010 8:04 pm
Location: Austin TX
Contact:
WELCOME!!
Nice Gear you have!
Sunfire: Theater Grand IV, Cinema Grand Signature.
Carver: TFM-45, PST-24 Cassette, Extra Carver Gear: CT-6, C-11 (S/N 00001).
Polk Audio: Mains SRS 2.1TL, Center CSiA6, Surrounds FXiA6 and FXiA4, Sub DSW MicroPro 1000, Extra Speakers SDA 2A, SDA 2Btl, Monitor 10A.
Turntable: Dual CS 714Q
Bluray/SACD: Oppo BDP 83SE
CD: Sony 330 300 Disk changer
http://www.douglasconnection.com
---